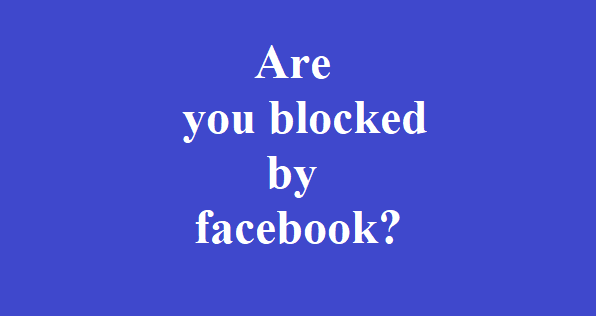 A very big question arises many times by people How to avoid being blocked by facebook? Let us understand first by going through this link why our facebook account is blocked by facebook? Now we will understand how we can save our facebook account being blocked by facebook. There are number of measures to be taken care of:

Firstly, create only one facebook account of your own don't try to make multiple accounts of yours.
Use pages of your facebook account to promote your business.
Go through this link for details on facebook policies.
Do not post in multiple groups at same time prefer post into one group.
Use only Original Content for your post as copied content may include text, files and links that are already marked as spam by facebook.
Do not send friend request to any unknown person as if rejected by many people your id may be marked as spam by facebook.
Do not post on other facebook accounts pages for promotion purposes.
Do not add people to your group without consulting them.
Use short links to be posted on various groups like google.
Do not give 'Like' continuously on posts you see.
Do not make your facebook account with yours Business firm's name.
Provide your genuine details in About section of your facebook account.
Try not to post more than three times from your pages with in a week.
Learn more about pages terms and conditions.
* The Content stated above is for informational purpose only. Expert Software Team is not responsible if any part of content found meaningless in any manner or condition.