In this blog we will learn that how we can download VM Virtual Box. What is Virtual Box? Oracle VM Virtual Box is software in which you can install any operating system. Let's make it easy to understand for example, you have Windows 10 operating system installed on your laptop and when you install vm virtual box you can install Ubuntu operating system of Linux version in your computer which will run inside windows 10. Here VM means Virtual Machine and it will be explained in detail in coming topics. Now let's start with download steps.
Step 1. Click on the following link to reach virtual box website download page www.virtualbox.org/wiki/Downloads
Step 2. You will find the web page as below.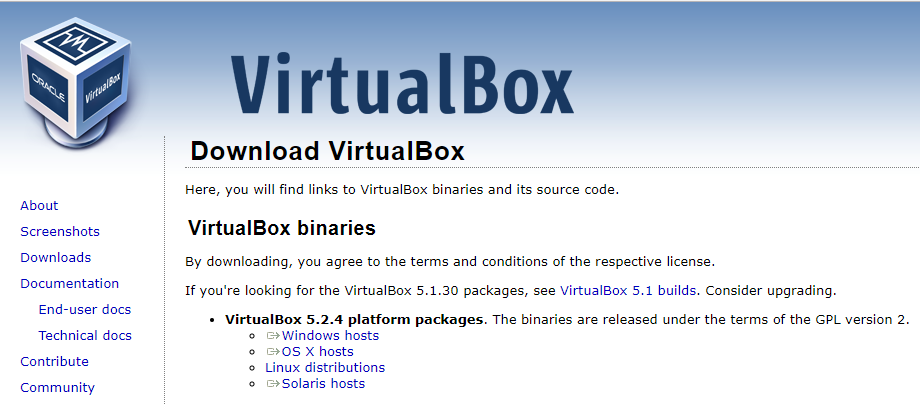 Step 3. Now choose your preferred platform package from given four packages. For example, we have Windows 10 installed on our computer so we click on 'Windows hosts' which will in return start the downloading of virtual box setup file.
Step 4. When the download completes the file will look like as shown below.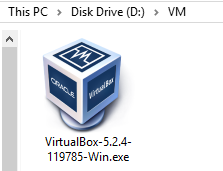 Step 5. Now the file is ready to install the Virtual Box on your computer. Please follow the given link to know How to install Virtual Box.
* The Content stated above is for informational purpose only. Expert Software Team is not responsible if any part of content found meaningless in any manner or condition.