Irrfan Khan's tumour disease shocked the nation and made his fans worry about his health.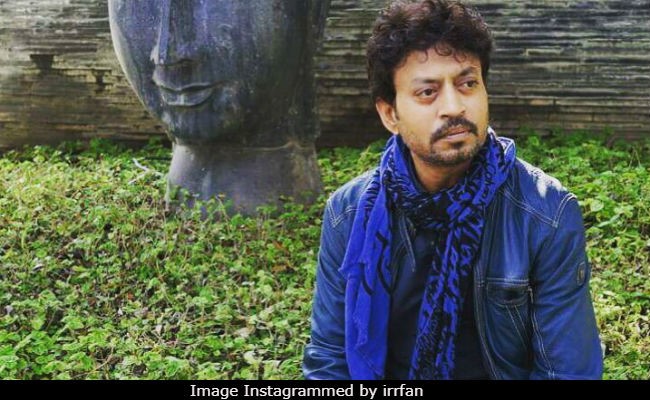 Irrfan Khan himself has revealed on twitter that he is suffering from neuroendocrine tumour and he is going abroad for treatment.
Irrfan Khan looking for good wishes from his fans. He also added 'NEURO is not always about brain.'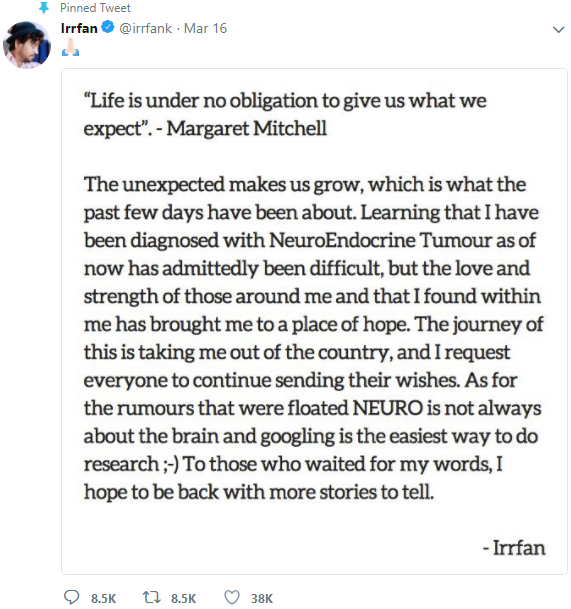 Source: Twitter.com/irrfank & Ndtv.com
* The Content stated above is for informational purpose only. Expert Software Team is not responsible if any part of content found meaningless in any manner or condition.