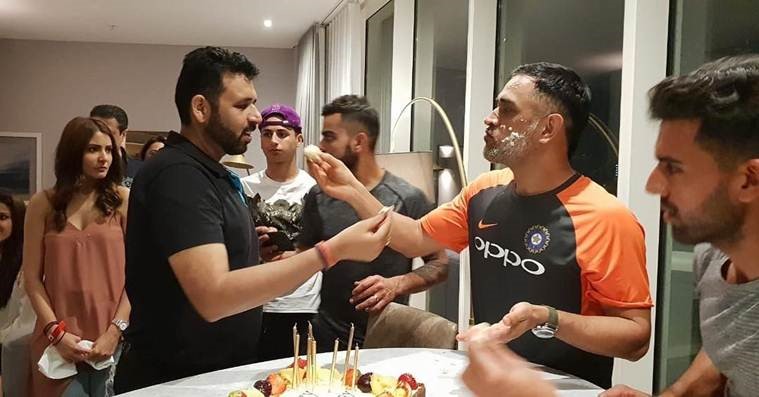 Happy Birthday to the Cricket Legend MS Dhoni from our entire Expert Software Team, Ambala Cantt. Yes, 07 July today is the birthday of Cricket Superstar MS Dhoni and you can see in above picture MS Dhoni is celebrating his birthday with his friends in Cardiff, England as he is already on his tour to England with Indian Cricket Team.
MS Dhoni's wife has reached England to celebrate her husband's birthday where MS Dhoni has cut his birthday cake with wife Sakshi and daughter Ziva.
Also, Virat Kohli and Anushka Sharma join the birthday celebrations for which Anushka Sharma reached England two days ago after completing the shoot of her upcoming movies Sui Dhaaga and Zero.
This is MS Dhoni's 37th Birthday and we wish him very Happy Birthday to this Cricket Legend plus all the best for his future Cricket Matches.
Source: indianexpress.com
* The Content stated above is for informational purpose only. Expert Software Team is not responsible if any part of content found meaningless in any manner or condition.