Varun Dhawan worked in cleaning department at delhi hotel for his new movie 'October'.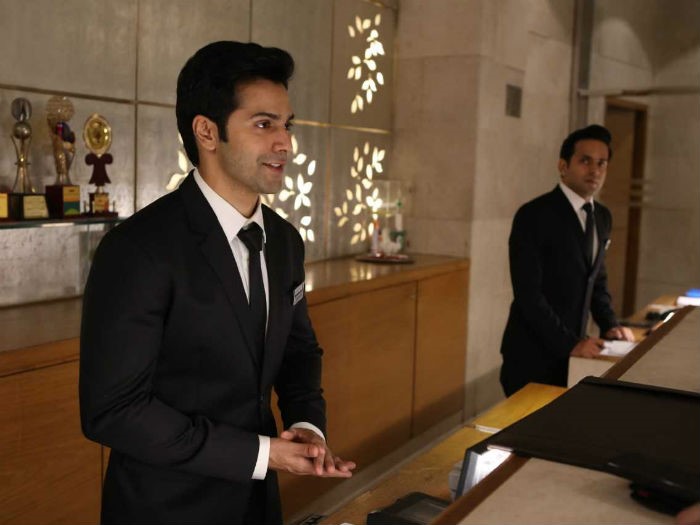 Varun Dhawan is in a lead role of movie 'October', where varun will be working as hotel management student in suburban hotel as a trainee.
This picture is released by Movie makers ahead of the movie trailer launch on 12 March.
Varun Dhawan is standing at the hotel reception as photographed in this picture.
To get involved in his role varun worked in housekeeping department, front desk, laundry and restaurant. Most scenes filmed at hotel in delhi as per varun's hotel management trainee character in the movie.
Banita Sandhu is varun's co-star in the movie casted opposite varun.
Varun Dhawan is currently shooting for 'Sui Dhaaga' movie under Yash Raj Banner with Anushka Sharma.
Source: TimesNowNews
>> Read more.. Amitabh Bachchan got health problem at jodhpur
* The Content stated above is for informational purpose only. Expert Software Team is not responsible if any part of content found meaningless in any manner or condition.