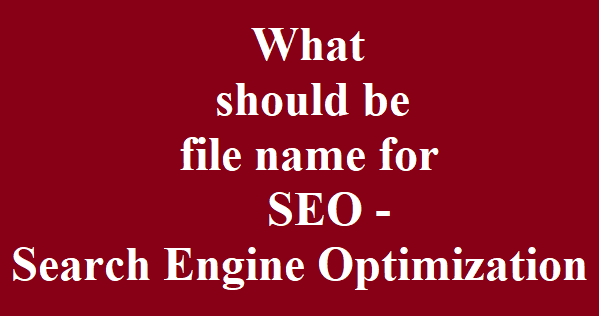 File name for all the website must be simple and SEO friendly. As search engine give high importance to all file names for SEO.
Filename should be short and itself explainable .
File name must have minus symbol instead of underscore.
We must use few keywords in file name.
Do not use filenames such as single generic word. We must use complete name which is self explainable
File name should not be lengthy
File size must be less than 100 kilobytes
* The Content stated above is for informational purpose only. Expert Software Team is not responsible if any part of content found meaningless in any manner or condition.