Priyanka Chopra astonish Ranveer Singh by calling him in midnight when he was shooting for his upcoming movie 'Gully Boy'.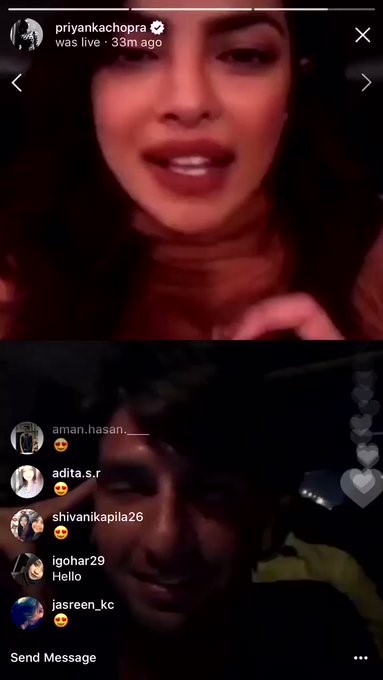 Priyanka Chopra asked him to join Instagram live with her. As discussion move further Ranveer's fashion style came into light. Ranveer too gave a touchy message on the eve of International Women's Day.
Ranveer also added "Jesus Christ PC, I am on shoot right now. I have to act and all yaar. But we really miss you a lot ya. Come back to India and do some more Hindi movies. For god sake PC."
Priyanka in reply said, "It's almost happening Ranno, it's almost happening."
Ranveer responded and said, "I want all the gup."
In last Priyanka replied, "I ll give you all the gup when we are not talking to the whole world."
Both Priyanka and Ranveer were last seen together in blockbuster movie 'Bajirao Mastani' which had a great success on box office.
Source: IndiaToday
* The Content stated above is for informational purpose only. Expert Software Team is not responsible if any part of content found meaningless in any manner or condition.