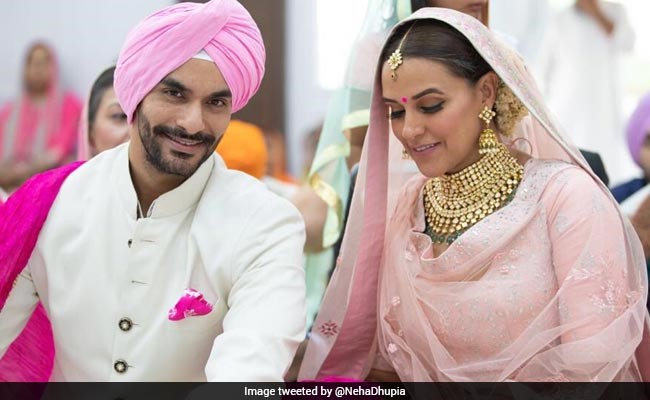 Neha Dhupia has married to Angad Bedi in Delhi today at a Gurudwara. Neha tweeted on her account, "Best decision of my life. Today, I married my best friend. Hello there, husband, Angad Bedi."
Angad Bedi also tweeted on his account, "Best friend, now wife. Well, hello there, Mrs. Bedi."
The took place as per Sikh Tradition in Gurudwara situated in Delhi.
Neha has worn a Pink Lehenga with Gold Jewellery and Angad Bedi has worn a white Sherwani and a pink Turban.
Karan Johar also tweeted on this wedding "My darling and most special friend, Neha Dhupia, who l love and adore dearly is married to the gentleman and talented, Angad Bedi. Here's wishing them decades of unconditional love."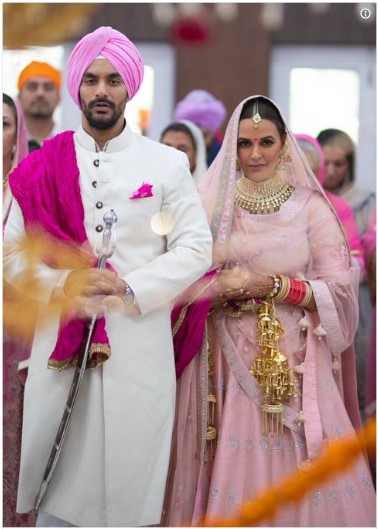 Source:  https://www.ndtv.com/entertainment/neha-dhupia-gets-married-to-angad-bedi-see-first-pic-1850186
* The Content stated above is for informational purpose only. Expert Software Team is not responsible if any part of content found meaningless in any manner or condition.