Kapil Sharma praises bollywood actor Ajay Devgn for coming as first guest on Family time with Kapil Sharma.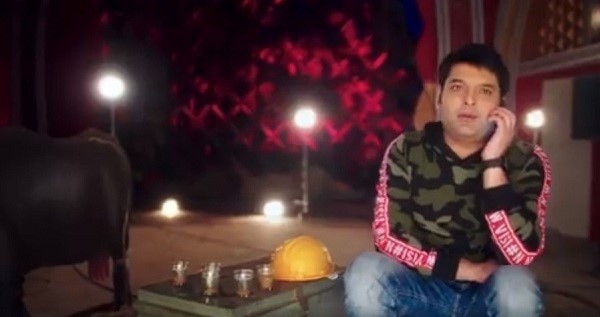 Now it is very well known to everyone that Kapil Sharma is coming back with his new show 'Family time with Kapil Sharma'. He has asked bollywood's famous actor Ajay Devgn to come as guest on his first show.
Last year Kapil Sharma had kept Ajay Devgn waiting for show and didn't make it on time. Now you can see in show's new promo where kapil sharma asking Ajay Devgn to come and in reply Ajay is saying to him "Aapki call partiksha mein hai, thoda wait karein, jaise aap dusron ko karate hain."
Again Kapil asked Ajay to come to 'Raid' then Ajay replied him "Income tax ki raid unke yahan padti hai, jinki income hoti hai."
At last Ajay Devgn promises audience that he will come on the show.

Source: Bollywoodlife.com
* The Content stated above is for informational purpose only. Expert Software Team is not responsible if any part of content found meaningless in any manner or condition.