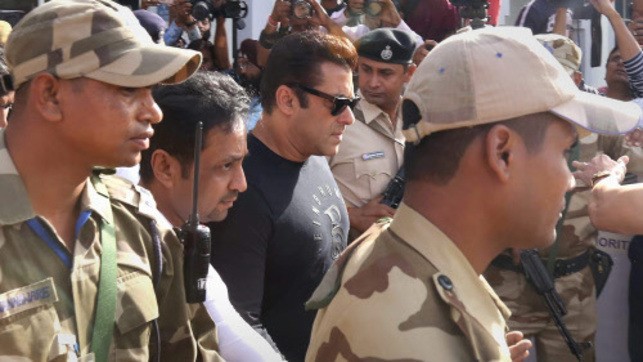 Bollywood actor Salman Khan today has been convicted in 20 years old Blackbuck poaching case.
The other actors involved namely Saif Ali Khan, Tabu, Sonali Bendre and Neelam have been acquitted from the case as the evidence against them not found strong enough to make them convict.
Chief Judicial Magistrate Dev Kumar Khatri called Salman Khan a 'habitual offender' and ruled that the actor has been convicted and others have been given the benefit of doubt.
Salman Khan has been charged under Section 51 of the Wildlife (Protection) Act due to which he may have to face 6 years prison.
The quantum of punishment has still not announced by the court and if Salman Khan gets jail then his upcoming movie 'Race3' shooting might get stopped.
Source: Economictimes.indiatimes.com
* The Content stated above is for informational purpose only. Expert Software Team is not responsible if any part of content found meaningless in any manner or condition.