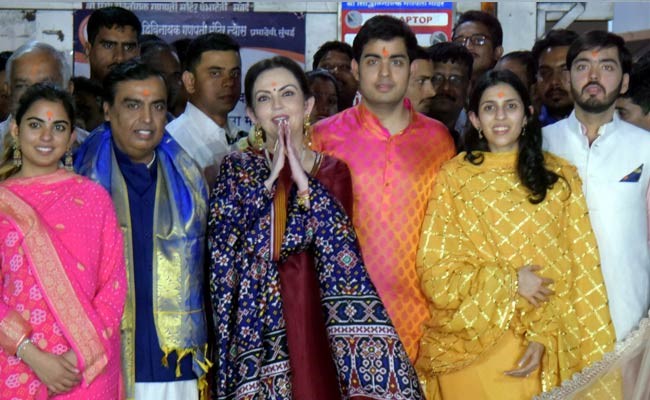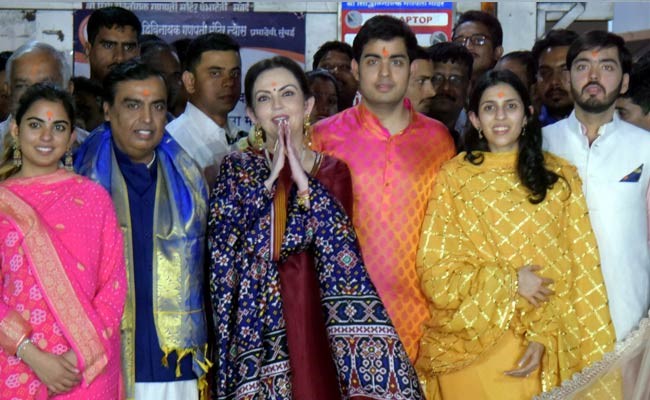 The chief of Reliance Industries Limited Mukesh Ambani's son Akash Ambani is getting married to his classmate the daughter of a Diamond King Russell Mehta.
Akash ambani and his fiance Shloka Mehta the daughter of Diamond king Russell Mehta was both schoolmate in Dhirubhai Ambani International School at Mumbai and know each other since school time.
The above photograph of Ambani Family was taken at Mumbai's Siddhivinayak Temple when they visited temple for Lord Ganesh'a blessings.
The engagement ceremony of Akash Ambani and Shloka Mehta took place at Goa's resort on 24 March.
The marriage is planned in December this year. Shloka Mehta is a director Family run diamond company Rosy blue which is well known name in diamond business.
"I have known Shloka since she was four and we are all delighted to welcome her to our home and our hearts," Ms Ambani was quoted as saying by Bombay Times.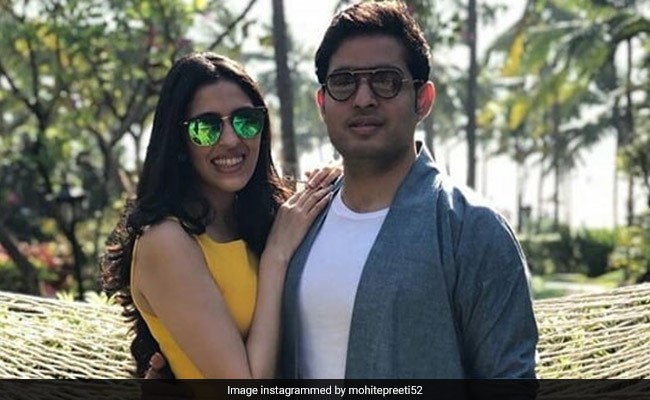 Source: ndtv.com
* The Content stated above is for informational purpose only. Expert Software Team is not responsible if any part of content found meaningless in any manner or condition.